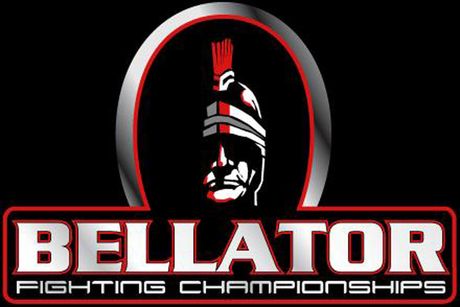 Saturday night on MTV2, Bellator Fighting Championships will produce its 40th installment with a card that features two semi-final matchups and a non-title super fight featuring the promotion's welterweight champion. 
Main Event:  Ben Askren vs. Nick Thompson (Non-title Super Fight) 
In a non-title super-fight, Bellator Welterweight Champion Ben Askren will take on veteran Nick Thompson.  Considered one of the most promising welterweight prospects in the entire sport, Askren has quickly risen up the ranks of the promotion to capture the welterweight championship.  Sporting a perfect professional record of 7-0, Askren appears to be on his way to becoming one of the most dangerous men at 170 lbs.  Askren sports one of the most fearsome and impressive wrestling backgrounds in the entire sport.  As a member of the United States Olympic team, Askren is one of the best grapplers in the sport.  His unique style of "funk" wrestling places a greater emphasis on positional control as opposed to physical dominance and explosiveness.  This awkward style has paid dividends in Askren's transition from amateur wrestler to mixed martial artist, as Askren has become an astute submission artist, already earning the rank of brown belt in BJJ. 
Nick Thompson will provide a true test to evaluate how lethal Askren's game has become.  In Thompson, Askren will find a wily veteran that is incredibly tough and well-versed in the grappling arts.  Thompson is a very cerebral fighter who has faced many of the sport's best and will not be fazed by the hype surrounding Askren.  As an attorney, I would be remiss if I failed to mention that Thompson once fought in a championship match (a submission loss to current UFC welterweight title contender Jake Shields) three days before sitting for the Minnesota Bar.  Three days before sitting for the Pennsylvania and New Jersey Bars I wasn't' even able to tie my own shoes or speak in coherent sentences, so it really shows you how focused Thompson is. 
Though Thompson is a well-seasoned opponent, I believe Askren simply possesses too much raw talent to lose this fight.  While Askren certainly needs to develop his striking game, Thompson is not the opponent that will cause problems for Askren while on the feet. 
Fight prediction:  Ben Askren via unanimous decision. 
Lloyd Woodward vs. Michael Chandler – Lightweight Semi-Final Bout
 In the first of two semi-final matchups, Lloyd Woodward and Michael Chandler will compete for the right to take on Patricky "Pitbull" Friere in the Lightweight Tournament Finals later on this spring. 
In what many considered a slight upset, Lloyd Woodward was able to defeat Jackson MMA product Carey Vanier.  From the outset, Woodward was the clear aggressor who was able to deliver the more punishing blows and nullify Vanier's supreme athleticism.  Early on in the second round, Woodward was able to hurt Vanier and ultimately get the referee's stoppage.  What Woodward lacks in sheer talent he makes up for with a rugged and violent approach in the cage.  With solid grappling and standing, Woodward will look to make Chandler work in every facet of the fight. 
Michael Chandler comes to this fight having easily dispatched Polish sensation Marcin Held in the first round of their quarterfinal matchup.  The Xtreme Couture fighter is a very powerful and explosive wrestler, and at first glance has a style similar to that of former UFC Lightweight Champion Sean Sherk.  With explosive takedowns, Chandler will look to get the fight to the ground where he should be able to inflict a good deal of punishment and work for a submission.
Ultimately, with Chandler having the ability to dictate the pace and style of the fight, I believe Chandler's wrestling will nullify Woodward's aggressiveness en route to a convincing win. 
Fight prediction:  Michael Chandler via 2nd round TKO.
 Jay Hieron vs. Brent Weedman – Welterweight Semi-Final Bout
 The second semi-final bout will determine which welterweight participant will take on Rich Hawn in this season's welterweight tournament finale. 
Considered perhaps the most talented welterweight not to be signed to either the UFC or Strikeforce besides Ben Askren, Xtreme Couture's Jay Hieron has enjoyed much success in fine-tuning his impressive array of skills.  In his quarterfinal match, Hieron looked every bit the part of an upper-echelon welterweight as he dominated Anthony Lapsley, earning a first round submission victory.  Since training at Xtreme Couture, Hieron has become an increasingly cerebral fighter who has grown leaps in bounds in the grappling department to compliment a very competent striking game. 
Hieron's opponent, Brent Weedman, comes to this fight by virtue of an impressive victory over Dan Hornbuckle.  Hornbuckle, who was believed to be one of the favorites in this welterweight tournament, was overmatched in terms of striking, grappling, and overall athleticism by Weedman.  In the fight, Weedman demonstrated an impressive array of skills.  It would seem Weedman's best chance of winning the fight would be to make this an all-out war and try and outlast and outhustle Hieron. 
Unfortunately for Weedman, I believe Hieron is simply too seasoned and too well-versed in the grappling department to find himself in such a brawl.  As a result, Hieron will systematically take apart Weedman, earning a spot in the welterweight finals. 
Fight prediction:  Jay Hieron via 3rd round submission.